We thoroughly enjoyed this year's annual conference in Alamogordo!
Many thanks to our wonderful presenters, organizers, sponsors, and participants; it was delightful to see you all again.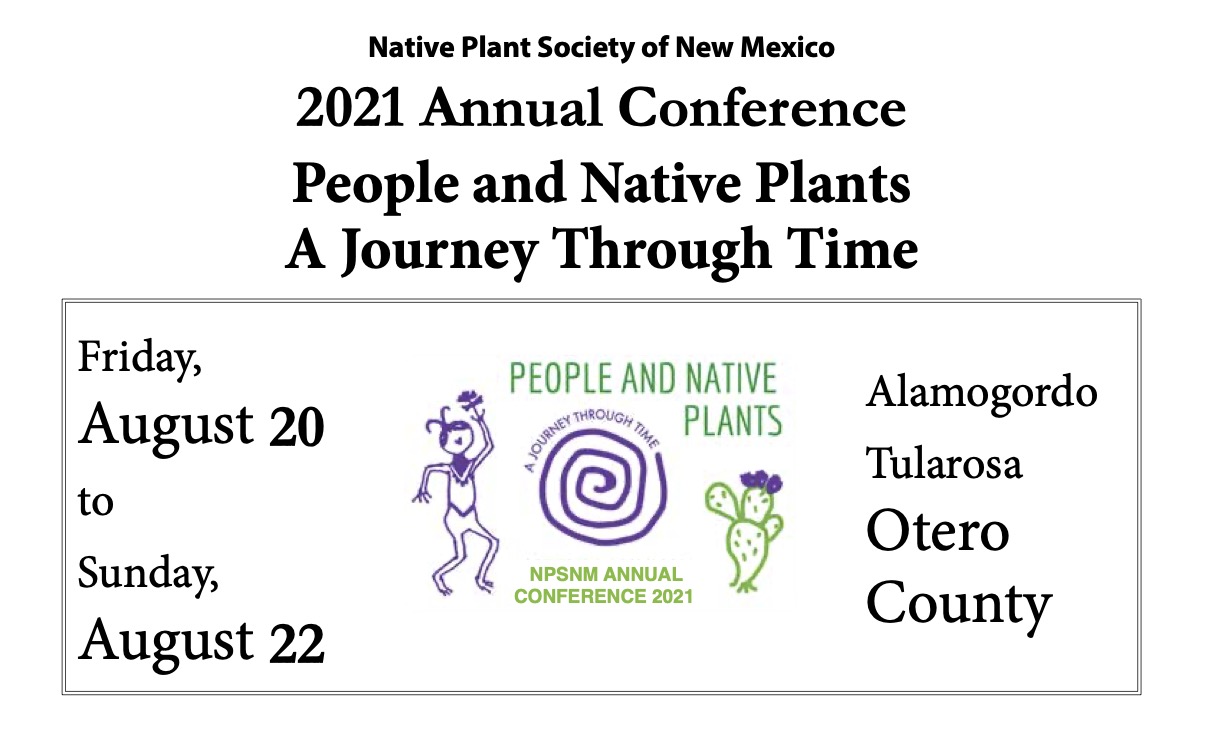 Our Otero Chapter
put together a wonderful conference for August, 2020, and regretfully had to postpone it until 2021 because of the COVID-19 pandemic. But...
...their diligent efforts were not wasted. Our 2021 conference, A Journey Through Time, was one to remember!
Good News! For those who did not have the chance to obtain one of those silky, all-cotton T-shirts or other conference merchandise, you will be able to order them here before long!
The 2022 NPSNM State Conference
will be held next August in Albuquerque, dates to be announced.
Theme: An Ecology for Seven Generations
See you there!