Help save New Mexico's endangered native plants by purchasing our temporary tattoos.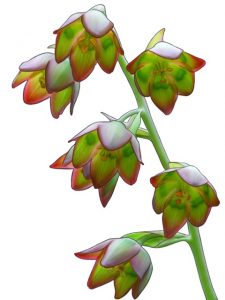 Anticlea mogollonensis: Mogollon Death Camas
The Mongollon death camas is a perennial herb in the lily family. It is a narrow endemic of the Gila National Forest, where it is limited to growing in the understory of montane and subalpine conifer forests above 8,700 feet. This rare plant faces an uncertain future in the Gila Wilderness of the southwestern New Mexico. the vast majority of its habitat and all the known populations of this lovely plant were destroyed in the Whitewater-Baldy fire, which burned nearly 300,000 acres in 2012.
READ MORE