Allan and Rebecca Dickerman invite you to a remembrance celebration for Carolyn Dodson
Saturday, 15 October 2022
11AM until around 1PM
1400 Dartmouth Drive NE
Albuquerque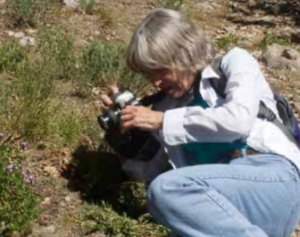 Please RSVP to the email address sent out in the October 6th email invitation (address not posted here to maintain online privacy) so we can plan for the size of the group.
We will open Carolyn's house for her friends, neighbors and colleagues to remember her life.
If you have memories or stories of exploits with Carolyn, please come to share them.
Please forward this invitation to people you may know who were part of her life.
We will provide a light lunch, including sandwiches and light dessert.​​
2022-10-15 11:00
2022-10-15 13:00
UTC
Saturday, 15 October 2022, 11 A.M. — 1 P.M.: Remembrance Celebration for Carolyn Dodson
Allan and Rebecca Dickerman invite you to a remembrance celebration for Carolyn Dodson Saturday, 15 October 2022 11AM until around 1PM 1400 Dartmouth Drive NE Albuquerque Please RSVP to the email address sent out in the October 6th email invitation (address not posted here to maintain online privacy) so we can plan for the size of the group. We will […]
NativePlantsNM@gmail.com