Welcome to the Gila (Silver City) Chapter
The Gila Native Plant Society is committed to promoting education, research, and appreciation of the native flora of the Southwest; encouraging the preservation of rare and endangered plant species; and supporting the use of suitable native plants in landscaping.
Monthly evening programs will resume in January on third Fridays at 7:00 pm. Meetings will be hybrid. If you will be attending in person, we meet in WNMU's Harlan Hall, Room 111, with refreshments following the program. Those who would rather join online may request a Zoom link at gilanative [at] gmail [dot] com. (Chapter members will automatically receive a Zoom link by email). All are welcome. For more information, click on the links on the right-hand side of this page, or go to gilanps.org/events/programs/.
All programs and field trips are free and open to the public. Ordinarily, the Gila Chapter conducts field trips from April to October in different locations in order to explore the diversity of our native plants. Check our website at gilanps.org/events/field-trips/ for more information.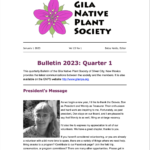 For more information on our programs, events, and publications, please visit www.gilanps.org.
We also publish a quarterly bulletin on our website! Click here for our latest, or here for our archive.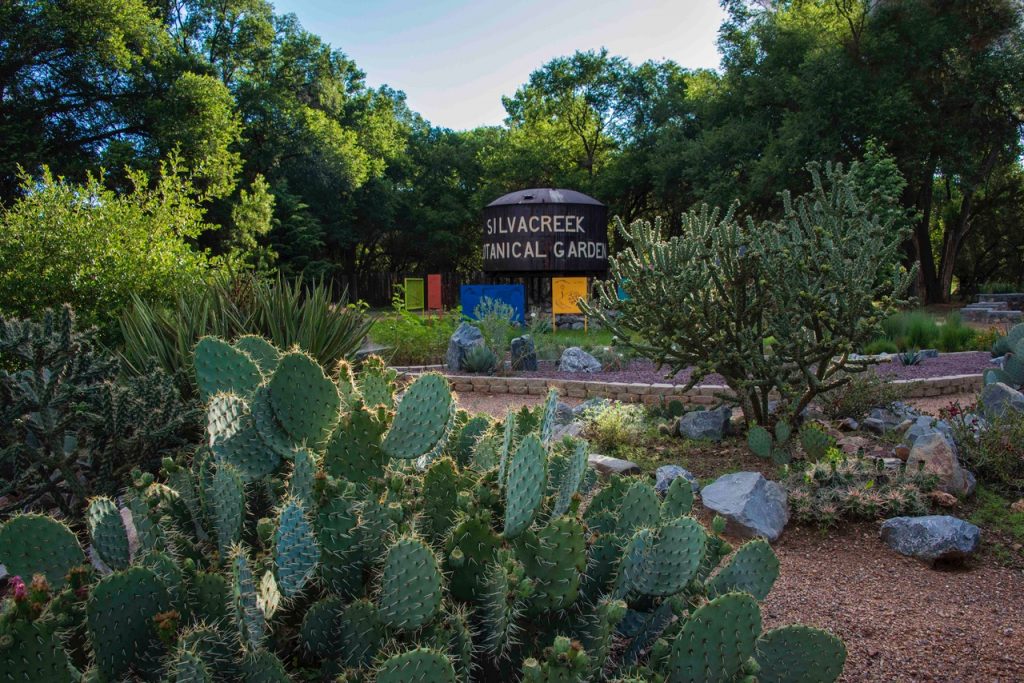 Photo: Silver City Botanical Garden by Elroy Limmer
Chapter Officers
President: Margie Gibson
Vice President: Vacant
Treasurer: Cathleen Norman
Secretary: Betty Spence
Past President: Don Graves
State Board Representative: Betty Spence
Core Volunteers
Field Trips: Don Graves
Programs: Vacant
Book Sales: Rick Lass
Chapter Bulletin: Elizabeth Kaido
Conservation: Phil Hastings and Dave Becker
Education: Steve Blake
Kiosk: Margie Gibson
Member Communications: Betty Spence
Plant Sale: Don Graves
Publicity: Betty Spence
Silva Creek Botanical Garden Management Team: Naava Konigsberg
Silva Creek Botanical Garden Steering Committee: Marty Eberhardt
Banner photo by Randal Pair; small inset photos courtesy of the WNMU Dale A. Zimmerman Herbarium.