Welcome to the Santa Fe Chapter
Meetings are third Wednesdays of the month at 6:30 p.m.
Because of current NM state restrictions to limit the spread of Covid-19, in-person NPSNM chapter meetings are not yet planned. Some chapters may schedule field trips with numbers limited according to health department guidelines, with appropriate personal distancing and face masks mandatory when in closer proximity even outdoors.
For the time being, meetings are "broadcast" online via the Zoom application and you are encouraged to enjoy them with us, which can include your questions or comments.
Members will receive an email with details about connecting.  If an event is listed to the right of this page, click for details. You can also browse other chapter pages for their coming attractions.
To enjoy the online meetings with the least difficulty, download the free Zoom application onto your computer ahead of time by going to https://www.zoom.us/ .  You will only have to do this once to join any meeting in the future.
When in-person meetings resume, they are third Wednesdays at 6:30 p.m. at Christ Lutheran Church,
 

1701 Arroyo Chamiso, (in the triangle of Old Pecos Trail, St Michael's Dr., and Arroyo Chamiso). For more information, contact Tom Antonio, 505/690-5105. Meetings and talks are free and open to all.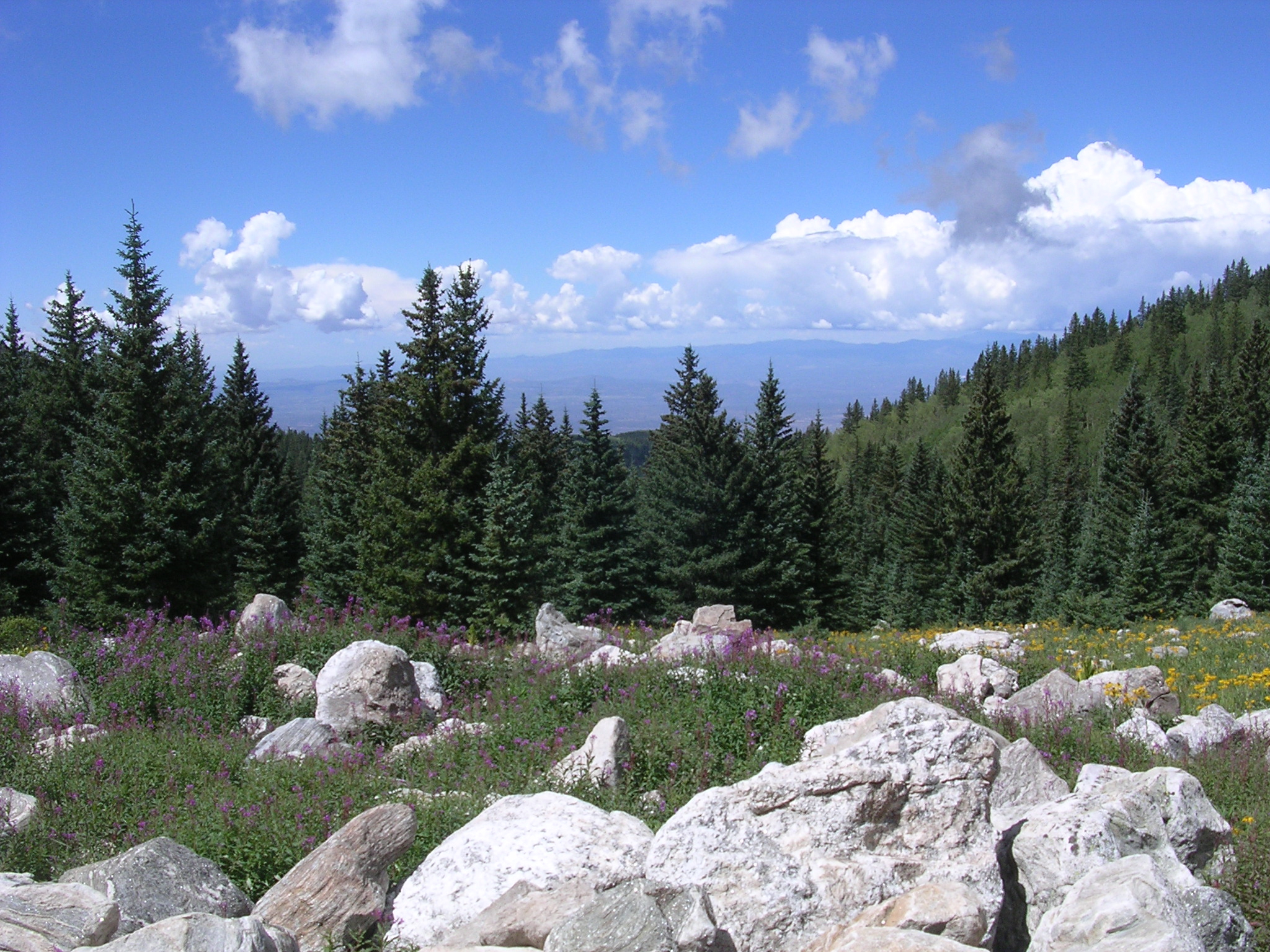 Santa Fe Ski Basin photo by Gary Johnson
Upcoming Santa Fe Events
No Upcoming Events Found
Chapter Officers
President: Tom Antonio
Vice President: (open)
Chapter Representative: Tom Antonio
Membership Chair: Joan West
Marketing & Publicity Chair: Carol Johnson
Header photo: Randal Pair