GRANTS & DONATIONS
The Native Plant Society of New Mexico supports communities throughout the state working on projects that further education, restoration, and conservation of native plants.  We do this through NPSNM-awarded grants and donations supported by the Carter Conservation Fund.   Scroll down for details about grants and how to apply for them. Or explore the links below to learn about: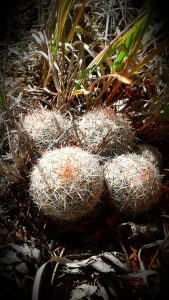 GRANTS
Grants are awarded to individual projects that are aligned with our broad mission: "The Native Plant Society of New Mexico is a non-profit organization that strives to educate the public about native plants by promoting knowledge of plant identification, ecology, and uses; fostering plant conservation and the preservation of natural habitats; supporting botanical research; and encouraging the appropriate use of native plants to conserve water, land, and wildlife."
Grants have been awarded for $400 to $1500 for efforts such as the examples listed below. We ask that you acknowledge our support in any publication resulting from your project.
Examples of Past Awarded Grant Topics:
The removal of tamarisk trees from the Gila River within the wilderness area
Eradication of exotic ravenna grass from an area of the Rio Grand Bosque by community volunteers
Habitat restoration at the New Mexico Wildlife Center using volunteers from Master Gardeners
Giving hands-on, multi-skilled experience to elementary school children as they learn about the yucca and its life cycle
Training and employing Pueblo youth in the recognition, collection and processing of native plant seeds in support of the National Seed Strategy
Repeating a 1970s field study of bees pollinating wild sunflowers in order to document changes in bee species composition in the same areas over time
Larger grants are awarded to projects that especially serve one or more of our mission areas. Applicants are encouraged to combine our grants with additional funding from other partners if needed to strengthen the basis of their project. A grant from NPSNM demonstrates your worthiness for consideration by other institutions.
One Year Grants - Successful grant winners are required to submit a written report (a template will be provided) due by January 10 of the following year. The report should describe how the funds were used, what resulted, and be sent to: cartergrantapps"at"gmail.com.
Multi-year Grants - Projects spanning more than one year can only be funded a year at a time. A progress report and a new application by the end of the funded year will be considered for a new round of support.
 We also appreciate your sharing your project results with our membership in some way:
A poster describing the project, to be displayed at the NPSNM annual conference, OR

A short article (600 to 1000 words) for publication in the NPSNM quarterly newsletter. Please submit these articles to cartergrantapps"at"gmail.com. Subject line: Attention Newsletter Editor, OR
A presentation about your project at a Native Plant Society chapter meeting, OR
Furnish a copy or link to an informative publication in a journal or website resulting from the project we funded.
Download guidelines for applying for a grant: Application Guidelines
Please read the guidelines before applying. Then
Download a Grant Application template: NPSNM Grant Application
Applications for grants and donations are due on December 31st to receive support for the following year, usually disbursed in the first week of February.
DONATIONS
Donations are given to non-profit organizations to support on-going work that meets the objectives and goals of the Native Plant Society. For example, the NPSNM gives annual donations to the five academic herbaria in the region: University of Texas at El Paso; University of New Mexico; Western New Mexico University; San Juan College; and New Mexico State University. The University of New Mexico (UNM) Herbarium applies that money towards its goals of georeferencing (mapping) the specimen label information, with the expertise of New Mexico Natural Heritage (NMNH) to make the information available to the scientific community and the general public.
(Donation Guidelines and Application )
Applicants receiving a donation are asked to submit a report to the Society describing how their donation was spent and any changes or progress achieved in their program.