The Jack & Martha Carter Conservation Fund is a means of protecting our small part of planet Earth for future generations.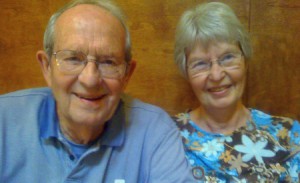 The Jack & Martha Carter Conservation Fund allows the Native Plant Society of New Mexico (NPSNM) to award research and educational grants and donations to individuals and organizations in support of NPSNM goals. The NPSNM holds the potential, though education and research, to make a difference in conserving critical habitat and reducing basic threats to the flora of the Southwest. We encourage you to become a part of this important effort to protect New Mexico's natural history.
Due to your generous support over the years, we have been able fund a wide variety of projects that support our goals. Click here to see notable grants and reports of past years.
Continue below to make a contribution. To learn more about grants and how to apply for one, see NPS-Sponsored Grants
---
Donate by mail by printing and filling out the The Jack & Martha Carter Conservation Fund Donation Form. 
OR
You can donate online by using the yellow "Donate" button below. You do not need to open a Paypal account. Just choose the "pay by credit card" option.