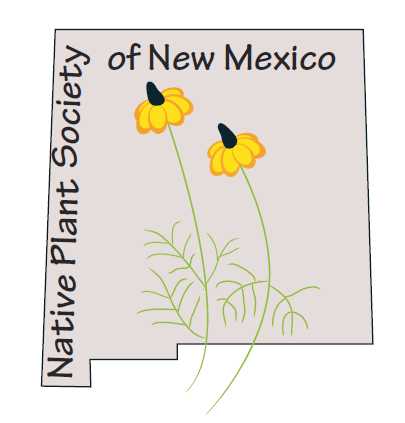 The Native Plant Society of New Mexico (NPSNM) is a nonprofit, 501(c)(3) organization that strives to educate the public about native plants by promoting knowledge of plant identification, ecology, and uses; fostering plant conservation and the preservation of natural habitats; supporting botanical research; and encouraging the appropriate use of native plants to conserve water, land, and wildlife. We have approximately 800 members in 7 chapters located throughout New Mexico and in El Paso, Texas. There are members in other states as well and as far away as the UK.
We welcome you to explore our website and learn more about New Mexico's native plants and the organization that celebrates and conserves them. Please join us! Membership Information Here
If you live in New Mexico or West Texas, check out your nearest NPSNM chapter using the dropdown menu "Chapters" on our home page. For more about how the statewide organization is run, and the all-volunteer board that does that, go to Statewide Organization.
Why a Native Plant Society?
NPSNM was founded in the summer of 1976 and is joined by similar organizations in most other states, recognizing the importance of the flora native to every region. Learn about a year in the life of our native plant societies nationwide in this recent report of accomplishments, compiled by the Native Plant Conservation Campaign: NPCC Annual Report