Welcome to the Albuquerque Chapter
Monthly chapter meetings begin at 7 PM on first Wednesdays (except December and August) and for the time being, meetings are "broadcast" online via the Zoom application. You are encouraged to enjoy them with us, and that can include your questions or comments.
A link to each meeting will be sent by email to all members who have furnished email addresses -- this is a security measure. If you are not a member, you may either view with a friend who is a member or send a request to program coordinator Jim McGrath at email address sedges"at"swcp.com. There is no charge to participants for using Zoom and no personal information need be provided.
Join the meeting between 6:50 (no earlier) and 7:00 pm and wait for admission, clicking to agree when asked to join "with computer audio". 
Because of current NM state restrictions to limit the spread of Covid-19, in-person NPSNM chapter meetings are not yet planned. Some chapters may schedule field trips with numbers limited according to health department guidelines, with appropriate personal distancing and wearing of face masks being mandatory when in close proximity even outdoors.
When in-person monthly chapter meetings eventually resume, they will be at the New Mexico Museum of Natural History and Science, 1801 Mountain Road NW in Albuquerque. All meetings and field trips are free and open to the public (unless otherwise noted).
We encourage everyone to continue getting outside for exercise, sunshine and native plant appreciation. Scroll down this page for plant lists and suggested nearby areas for nature hikes. Go out early on weekdays if possible as parks and trails are crowded on weekends. Maintain recommended distance from others while minimizing wear and tear on the terrain and vegetation by staying on the trail.
or directions to the Natural History Museum.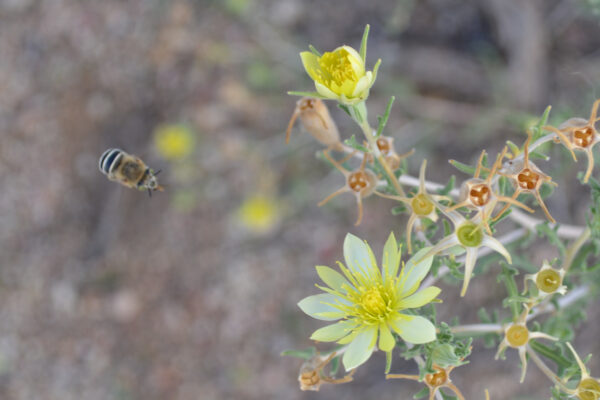 Upcoming Albuquerque Events
No Upcoming Events Found
Officers
President: Diane Stevenson
Vice President: Tom Stewart
Program Chair: Jim McGrath
Secretary: Dara Saville
Treasurer: Pam McBride
Outreach Tabling Coordinator: Volunteer needed!
Field Trip Coordinator: Carol Conoboy
Membership: Ann-Marie Yaroslaski
Newsletter Editor: Diane Stevenson
Representative to State Board: 

Judith Phillips
Core Volunteers
Books: Lee Regan
Communications: Gary Hoe
Conservation Committee Chair: Sue Small
Invasive Weeds Representative: Don Heinz
Publicity: Irene Wanner
Refreshments Coordinator: Penny Hoe
Habitat Gardening Information: Virginia Burris
Albuquerque Area Plant Lists
Here are plants you might enjoy seeing on walks in our region, some within Albuquerque city limits. Of course, not all plants will be noticeable or in flower at any given time, depending on season and rainfall.
You might also try Elena Gallegos picnic area and trails in Simms Park the Albuquerque Volcanoes area. Always have a hat, sun protection and plenty of water.