Welcome to the Albuquerque Chapter
Chapter Events
TO ALL INTERESTED PEOPLE: we hope to begin meeting in person at the NM Museum of Natural History in early 2022. Watch the website and your email for updates about location or Zoom links.
Monthly chapter meetings begin at 7 p.m. on the first Wednesdays of the month (except August and December) and are "broadcast" online via the Zoom application. As a security measure, the invitation with a link to each meeting will be sent in advance by email to all chapter members who have furnished
an

email address.

Non-members may either view with someone who is a member or send a request to program coordinator Sara Keeney at ABQ@npsnm.org. If your internet connection is unstable or slow, an alternative is to connect to audio by phone using one of the numbers provided in the Zoom invitation. But with a smart phone, you can use an invitation link instead of dialing up and you can even see the video content if you download the Zoom app. Use a wifi network if possible, as cellular data rates may apply.

Join the meeting between 6:50 (no earlier) and 7:00 p.m. by clicking on the link provided. Click "allow" when asked for Zoom to start up, and  "agree" if asked to join with computer audio. You may then have to wait briefly to be admitted by the host.
In addition to officially organized field trips (now discontinued until late spring), members are encouraged to continue getting outside for exercise, sunshine, and native plant appreciation. Please minimize wear and tear on the terrain and vegetation by staying on the trail. We invite you to join and post your observations on our members-only Facebook group: Native Plant Soc. of NM, Albuquerque Chapter!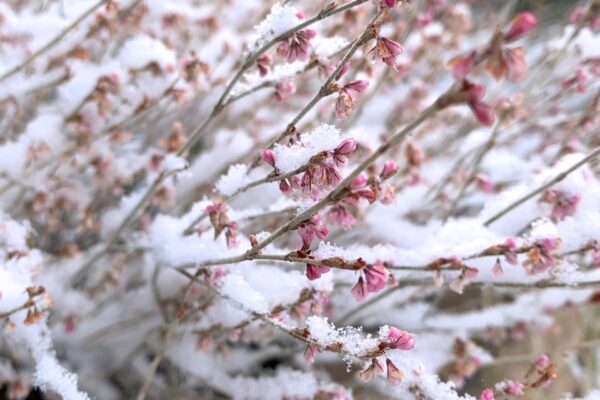 Upcoming Albuquerque Events (click any for details)
04

Dec, 21

05

Jan, 22

02

Feb, 22

02

Mar, 22
Officers
President: Carol Conoboy
Vice President: Tom Stewart
Program Chair: Sara Keeney
Secretary: Dara Saville
Treasurer: Pam McBride
Outreach Event Coordinator: Volunteer needed!
Core Volunteers
Books: Lee Regan
Communications: Carmen Alexander
Invasive Weeds Representative: Don Heinze
Publicity: Volunteer needed! (We will train you.)
Hospitality and Refreshments: (ditto)
Field Trip Coordinator: Lee Regan
Membership: Ann-Marie Yaroslaski
Newsletter Editor: Diane Stevenson
Representative to State Board: 

Judith Phillips

Conservation Committee Chair: Susan Small
Flower Identification Tools
Albuquerque Area Plant Lists
Here are plants you might enjoy seeing on walks in our region, some within Albuquerque city limits. Of course, not all plants will be noticeable or in flower at any given time, depending on season and rainfall.
Past Zoom Meetings
Click

here

to view Zoom meetings from prior Albuquerque and statewide NPSNM meetings!