New Mexico is Keeping the Gila Wild
April 5, 2021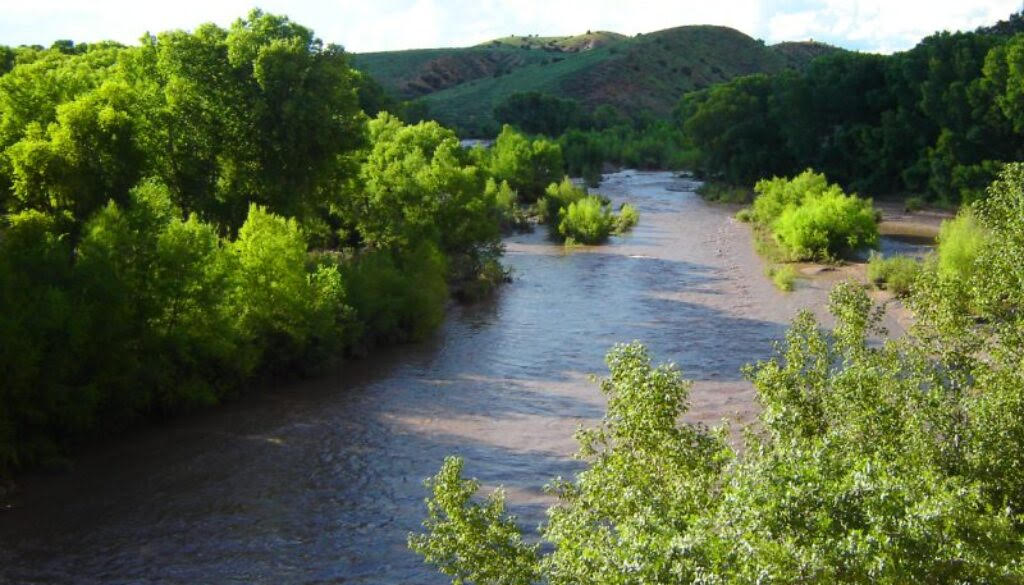 The Upper Gila, New Mexico's last major, free-flowing river, has been threatened with proposals to dam and divert it at least four times since 1960. Conservationists and lovers of wild environments are breathing easier since April 5, 2021 when New Mexico Governor Michele Lujan Grisham singed HB200 into law. After $17 million have been wasted on increasingly unpopular and far-fetched diversion schemes, this measure redirects future use of federal money allotted to New Mexico from the Central Arizona Project to the water security and infrastructure needs of Southwestern New Mexico communities.
We thank Representatives Nathan Small and Matthew McQueen, and Senators Siah Correa Hemphill and (President Pro Tempore) Mimi Stewart for carrying this bill to passage, and all of our legislators who voted in favor. Donna Stevens,  Native Plant Society of New Mexico member (Gila chapter) and Executive Director of the Upper Gila Watershed Alliance, said: "The Upper Gila Watershed Alliance's members, many of whom live in the Gila Valley, are so pleased to hear the good news about HB200. We've been waiting a long time for the $80 million in the NM Unit Fund to be spent on projects that benefit everyone, not just a few people."
The Senate has UNANIMOUSLY designated April as National Native Plant Month! 

Photo courtesy of Native Plant Conservation Campaign
On March 25, the U.S. Senate unanimously adopted a resolution (S. 109) declaring April as National Native Plant Month.
The resolution was introduced by U.S. Senators Rob Portman (R-OH) and Mazie K. Hirono (D-HI) to recognize the importance of native plants to environmental conservation and restoration, as well as in supporting a diversity of wildlife. (Sen. Hirono is a native plant champion. She is also a primary sponsor of the "
Botany Bill
" which seeks to improve management of botanical resources on federal public lands.)
This resolution is the latest example of intensifying bipartisan support for native plant conservation in Congress and elsewhere. Read about  other historic native plant conservation legislation and initiatives in 
NPCC News.
Please thank your Senators for agreeing to the unanimous passage of this resolution. Find instructions for contacting your Senators by
clicking here.
There was no corresponding resolution in the House of Representatives, and you may want to contact your own Congressional Representative to suggest they submit a similarly worded resolution this year or next.