On Wednesday November 5th, the public is invited to a program focused on the Bureau of Land Management (BLM)'s Native Plant Materials and Seeds of Success Program, presented by BLM botanists Mike Howard and Sheila Williams.
Mike Howard and Sheila Williams will discuss BLM's plant conservation program. Mike will give an overview and explain how the conservation program is or is not funded and describe the specific resources the program covers nationally and within NM. He will also describe the Native Plant Materials/Seeds of Success program both nationally and within NM. Sheila will give a short description of her duties as an agency botanist and explain her role in native plant materials development and use on the Colorado Plateau and in BLM's Farmington District. She will tell about her experiences with seed collections and development of native plant materials, and with developing and applying native seed mixes to the reclamation/restoration of surface disturbances (particularly oil and gas development).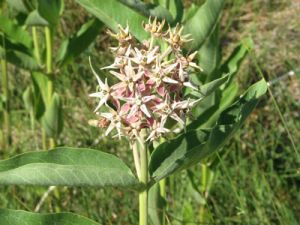 Sheila Williams, a Botanist for BLM Farmington District, holds a B.S. in Botany from Western New Mexico University (WNMU). While attending WNMU, she worked with Jack Carter on the first edition of the Trees and Shrubs of NM. She has worked as a professional botanist for the U.S. Forest Service (floristic surveys for the Gila National Forest), Jornada Experimental Range (vegetation sampling), Herbaria at Western NM and NMSU, Chino Mines (botanist for team for an EIS), and BLM for 20 years.  At BLM, she has worked in the Las Cruces District, Socorro Field Office, and now is the Farmington District botanist (fourth going into fifth year). She also coordinates rare plant and native plant materials issues for northern New Mexico and is the State lead for coordinating with the Colorado Plateau Native Plant Materials Program.
Mike Howard, Botanist for BLM stationed in Las Cruces, holds an A.S. from Central Texas College and a B.S. and M.S. in wildlife management from Sul Ross State University. His experience includes botany courses under the noted Trans-Pecos botanist Barton Warnock and involvement with A. Michael Powell (graduate committee).  Mike has 35 years of experience with BLM-New Mexico. His career began with a 2 year assignment as a rangeland management specialist primarily doing vegetation studies in Roswell, followed by 24 years as a wildlife management biologist, including rare and endangered plant duties, in Roswell and Las Cruces, and 9 years as the State botanist and plant conservation program lead.
A short chapter meeting precedes the talk.  Native plant books will be on display and available for purchase.  This free public program is sponsored by the Albuquerque Chapter, Native Plant Society of New Mexico, and takes place at the New Mexico Museum of Natural History, 1801 Mountain Rd. NW, Albuquerque at 7PM.  More information about the organization is available at www.npsnm.org.
Photo credit:  http://www.blm.gov/wo/st/en/prog/more/fish__wildlife_and/plants/seeds_of_success/outreach/blm_new_mexico_banking.print.html